Great Question!
The Original Airpods Pro cases on our site do not fit the new 2022 Airpods Pro 2.
AirPods Pro cases are not forward compatible with AirPods Pro 2 because they're missing holes on the bottom for the Find My speakers: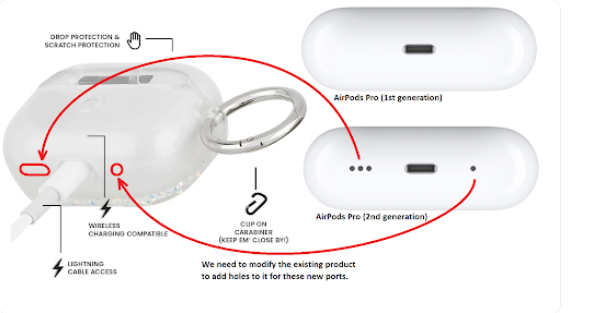 We do have AirPods Pro 2 cases in production and coming soon!